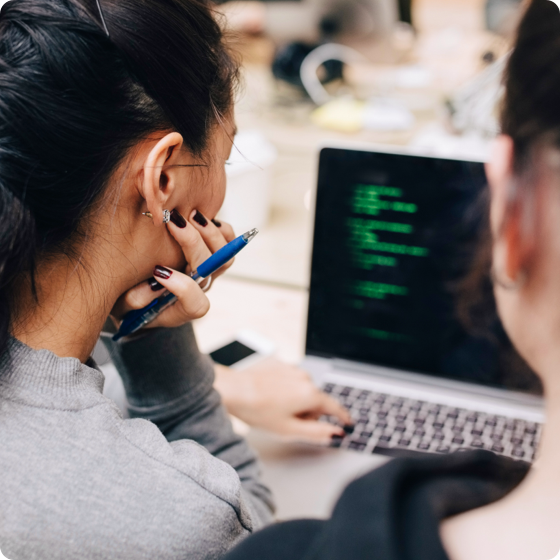 Software Engineer (Cloud Infrastructure) (m/f/d)
Full time / starting immediately / Office Berlin/Dresden
Our Engineering department is the beating heart of the company. This is where Product Development takes place for the app, our website, and the backend. This ranges from cool animations for the app, over solid APIs in the cloud, to machine learning models for our matchmaking and anti-spam systems. To ensure that everything runs flawlessly for the LOVOO users and smoothly for our teams, we rely on our cloud infrastructure and on you as cloud-native Software Engineer who keeps our tech stack stable, maintainable, and up-to-date with the latest technologies.
You would love to work for a dating and live-streaming company and help us create meaningful connections between our users online and in the real world? Then apply now and become a part of our cloud-native Engineering team.
The application via our online tool takes about 5 minutes.
Please have your complete documents ready. If you have any questions, please check our
FAQs
.
What you can expect
Maintain and advance our Kafka Infrastructure, our open-source Goka project (github.com/lovoo/goka) and cooperate with our infrastructure team on new advancements for our cloud-based infrastructure (gRPC, Istio, Kubernetes Engine, Spanner, Kafka, Terraform, etc.)
Take full ownership of specific microservices and Kafka-based infrastructure and discuss and plan their advancement with corresponding stakeholders
Inspect and fix issues in our data streaming pipelines, gRPC services, and their business logic
Extend and develop gRPC and Goka-based services and stream processors and support your fellow Engineers to make effective use of these services
Learn, apply, and teach best practices for developing with gRPC, Goka, Kafka, Spanner, and other products available on the Google Cloud Platform (GCP)
Your profile
Finished studies in the field of Computer Science, Software Engineering, or a comparable area
Strong expertise in Software Engineering and development as well as secure handling of the latest Cloud technologies
Sound knowledge of Go, gRPC, Kubernetes, Kafka, databases, Github, Linux, Terraform, and other Cloud-native technologies
You know how Kubernetes works in GCP or other Cloud platforms and you have hands-on experience with Apache Kafka infrastructure
Experience in GCP-hosted databases like Spanner and Cloud SQL as well as in working with BigQuery and other GCP data technologies is a big plus
Practical experience in agile software development (Scrum/Kanban) and ability to work in a cross functional team
You have a goal-driven mindset when planning projects and developing software
Very good organizational skills and a high sense of responsibility
Ability to communicate professionally with other Engineers and teams for collecting requirements and identifying potential improvements of our anti-spam and anti-fraud processes and tools
A high standard for software quality, including testing, code review, and documentation
Very good command of English, spoken as well as written – German skills are a plus