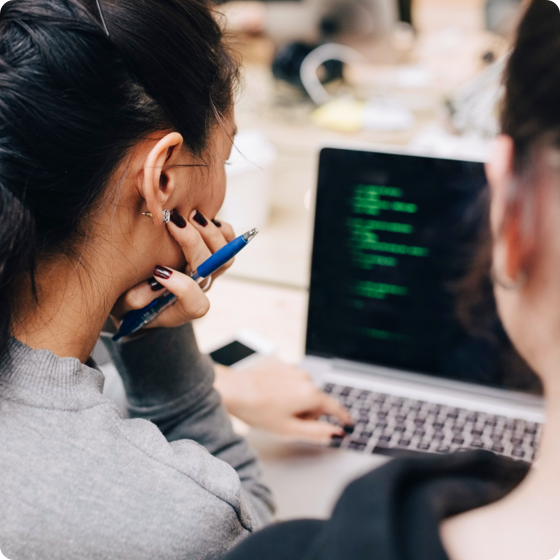 iOS Engineer (m/f/d)
Vollzeit / ab Immediately
You're a Swift hacker through and through and Objective-C does not make you break out in a sweat? CocoaPods, XCFrameworks, VIPER, MVVN, REST, gRPC, CI/CD-Build pipelines are not just band names to you?
Your English is top-notch and you want to work with international, agile and cross-functional teams? You like to think outside the box and you love new challenges?
Then what are you waiting for? Apply for the position of iOS Engineer (m/f/d) at LOVOO.
Die Bewerbung über unser Online-Tool dauert ca. 5 Minuten.
Bitte halte deine vollständigen Unterlagen bereit. Bei Fragen schau gern in unsere
FAQs
.
What you can expect
Hands-on conception and development of new features for our dating and livestreaming sector
Implementing a great UI, taking into account UX best practices and platform-specific design guidelines
Writing high quality and well scalable code with the appropriate test coverage
Responsible for continuous refactoring and optimization of our iOS app together with your team colleagues
Continuously monitoring the latest technology standards, evaluating current trends, and contributing new ideas and suggestions to enhance the direction of the product
Ongoing knowledge sharing with your iOS buddies as well as through regular company-wide knowledge time meetings
Your Profile
Hands-on conception and development of new features for our dating and livestreaming sector
Implementing a great UI, taking into account UX best practices and platform-specific design guidelines
Writing high quality and well scalable code with the appropriate test coverage
Responsible for continuous refactoring and optimization of our iOS app together with your team colleagues
Continuously monitoring the latest technology standards, evaluating current trends, and contributing new ideas and suggestions to enhance the direction of the product
Ongoing knowledge sharing with your iOS buddies as well as through regular company-wide knowledge time meetings