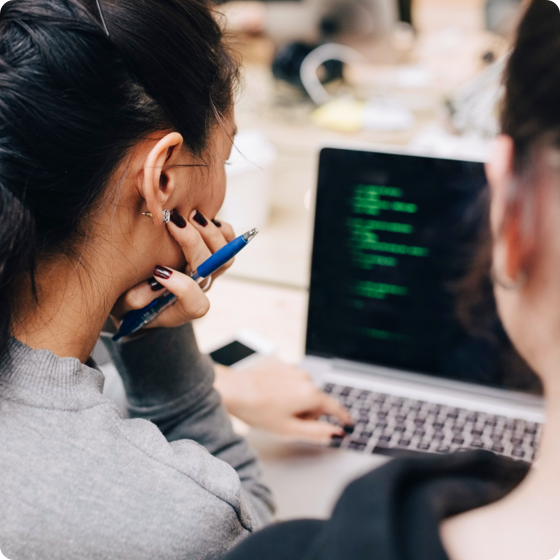 Senior iOS Engineer (m/f/d)
Vollzeit / ab Immediately
You're a Swift hacker through and through and Objective-C does not make you break out in a sweat? CocoaPods, XCFrameworks, VIPER, MVVN, REST, gRPC, CI/CD-Build pipelines are not just band names to you? Your english is top-notch and you want to work with international, agile and cross-functional teams? You like to think outside the box and love collaborating with experts from different fields like Cloud Engineering, Product Management or Design?  You have a keen interest in leading a team of highly motivated iOS Developers with perspective and challenge them everyday to improve and outdo themselves? 
Then what are you waiting for? Apply for the position of Senior iOS Engineer (m/f/d) at LOVOO.
Die Bewerbung über unser Online-Tool dauert ca. 5 Minuten.
Bitte halte deine vollständigen Unterlagen bereit. Bei Fragen schau gern in unsere
FAQs
.
What you can expect
Conception and participation in the development of innovative features for our dating and livestreaming sector
Technically innovative further development and optimization of the iOS app, taking the compliance guidelines and the latest development standards into account
Acceleration and further automation of LOVOO's internal build processes for iOS development
Step-by-step takeover of leadership tasks (such as continuous development of team-internal processes, building of a high-performance team) under the aspect of perspective leadership of the LOVOO iOS Engineering team
Ensuring an effective and intensive collaboration with Product Managers, Designers, our Quality Assurance Managers and the entire Engineering Team 
Working closely together with the Head of Engineering on the operational and strategic direction of the iOS Engineering department
Your profile
University degree in Computer Science or in a comparable field and at least 4 years of programming experience
Professional work experience as a native iOS Developer as well as a strong interest in perspective leadership of a medium sized Engineering team
Very good knowledge in Swift and Objective-C as well as a proficient handling of development tools from the field of iOS development
Sound know-how in app modularization, databases and build automation via CI/ CD
Interest in open source as well as willingness for further education and for learning new technologies
Strong entrepreneurial mindset, hands-on mentality, and a goal-oriented approach to work
High level of self-management as well as the ability to prioritize appropriately and work in a dynamic organization
Very good command of written and spoken English